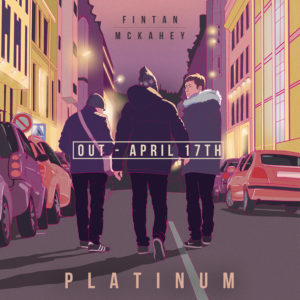 Delighted to announce that my new single 'Platinum' will be releasing on all streaming platforms on Friday April 17th.
This was supposed to kick start our Irish tour taking us through the summer but with no clarity in sight, I decided it best to go ahead and release it for all you self isolated people out there.
These are very strange times indeed & challenging for everybody, but we must endeavor to keep spirits up & stay creative.
Can't wait to share this track with you all.
I will be back in touch with an update soon.
Peace!